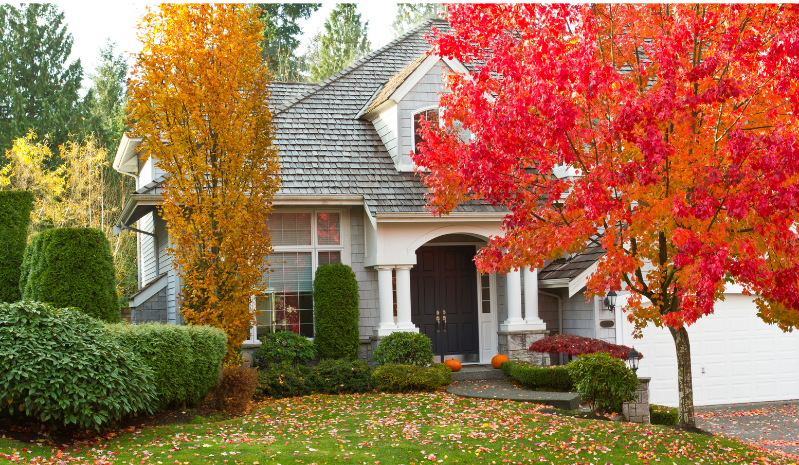 Soon, the summer heat will be fading and it will be time for autumn as it bursts into life with all of its amazing colors, sense & sounds.
As much as we enjoy the leaves crunching under our feet, we also know it brings things to be done around your home to it get ready for fall.
On the outside of your home:
Clean the gutters for leaves, nests & debris.
Check your windows to ensure the caulk and seals are intact to keep the cold air outside.
Roof check for loose shingles and other debris. Grab a pair of binoculars to get a closer look.
Trim, trim, trim those trees and shrubs.
Fertilize, Fall is a great time to fertilize your lawn to help prevent winter damage and weeds coming when spring rolls around.
Fireplace, Check the flute and chimney and for those of you with a wood burning fireplace..time to stock up on wood. Make sure you keep in dry and store it away from the home
On the inside of your home:
Garage, No better time when the weather cools to get your garage organized by purging and cleaning it.
Safety devices, It is a great time of year to test your home safety devices to ensure they are in working order and replace batteries as well.
Thermostat, If you have a programmable thermostat, setting your thermostte to lower the temperature automatically at night and when you're not home, can result in substantial cost-savings.
Light it up, With the darker months and cooler temperatures, bring as much light into your home as you can by cleaning your windows and blinds.
Remember to always stay safe and hire a professional when necessary.
Once you finish your fall to-do list, you will be ready to enjoy the season in your warm & comfortable home.
Brand Properties Group – Your DFW real estate experts & neighborhood guides